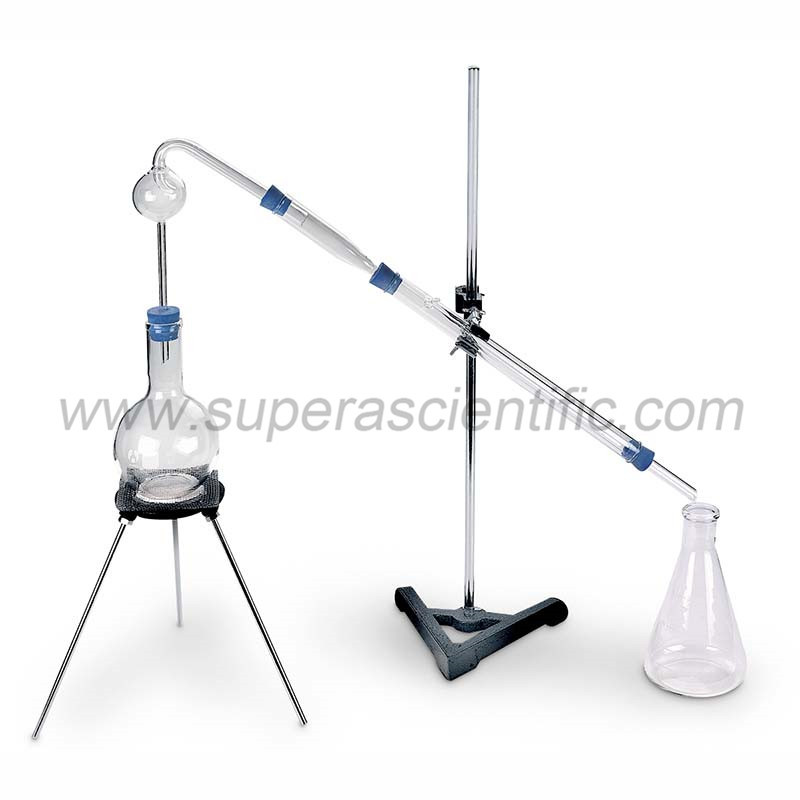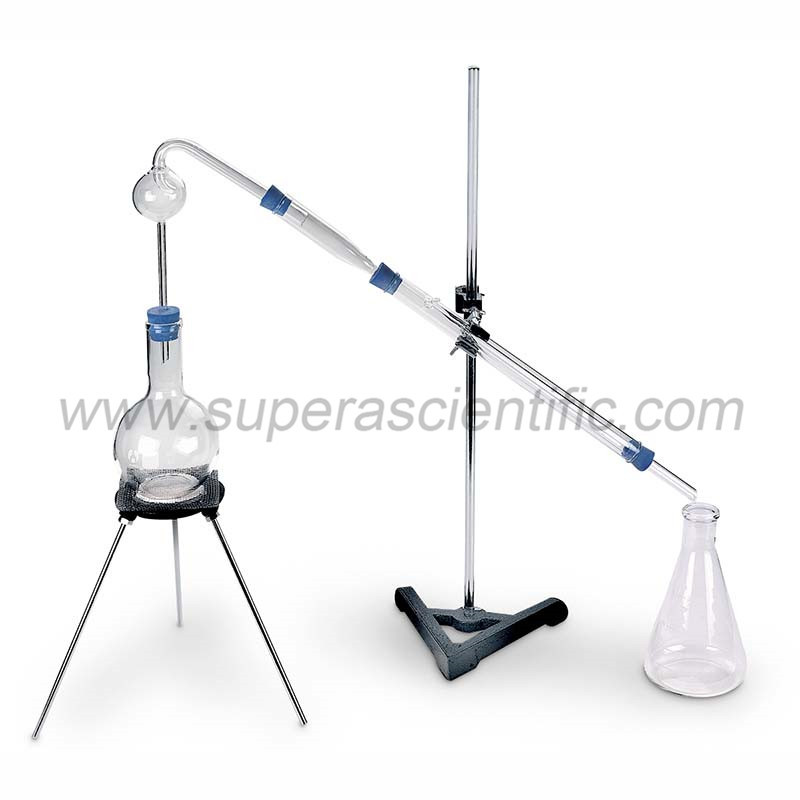 400-2 Distilling Apparatus
product Overview:
---
No two liquids have exactly the same boiling point, therefore, it is possible to separate any mixture of two liquids by raising the temperature of the mixture to a point where one of the liquids will boil but the other remains liquid! The comprehensive instruction manual, which comes with the Student Distilling Apparatus, discusses how this process is applied in various industries, such as the oil industry. Contains the following materials: 300mm Leibig Condenser, 50mmdiameter Kjeldahl Bulb, 500ml Boiling flask, Cast Iron Base with support rod, clamp, tripod, Wire gauze, and 500ml Erlenmeyer flask. 24"x 6-1/4" x 7-3/4"; 8 lb.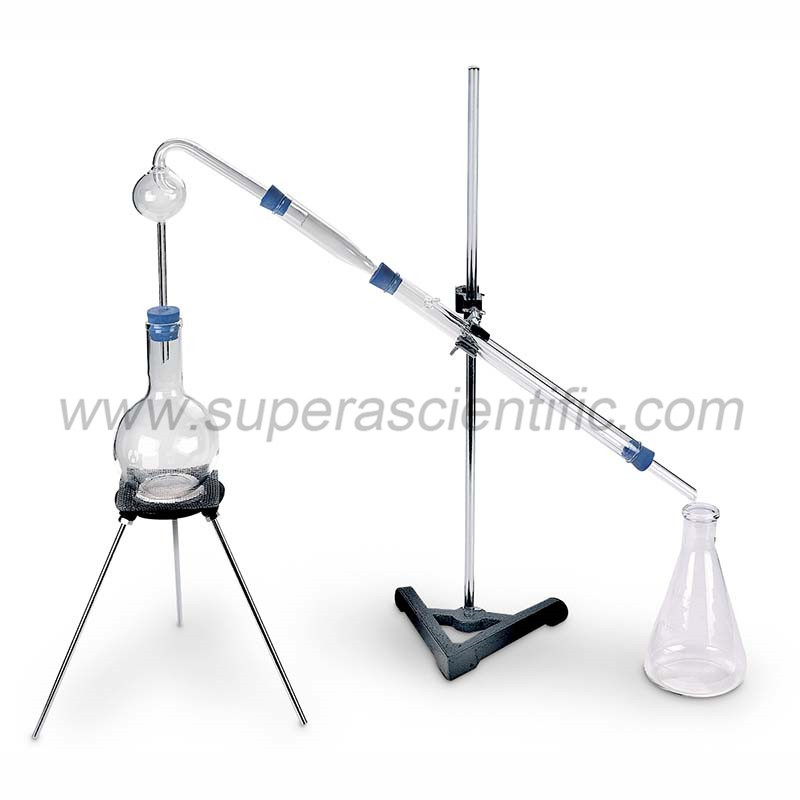 We have 70 skillful operators, 5 machine mechanics and 31 quality inspectors, total annual output capacity in design can reach 130 millions sets.
Customer message
Our team has been and will continue to be committed to science education industry to provide quality products at competitive prices and good services to our clients all over the world.