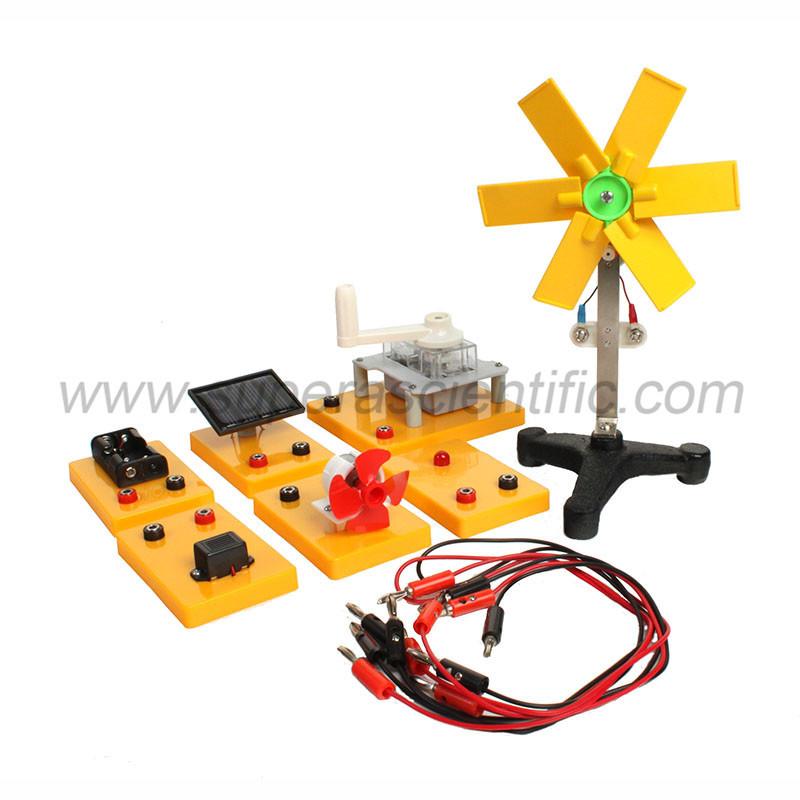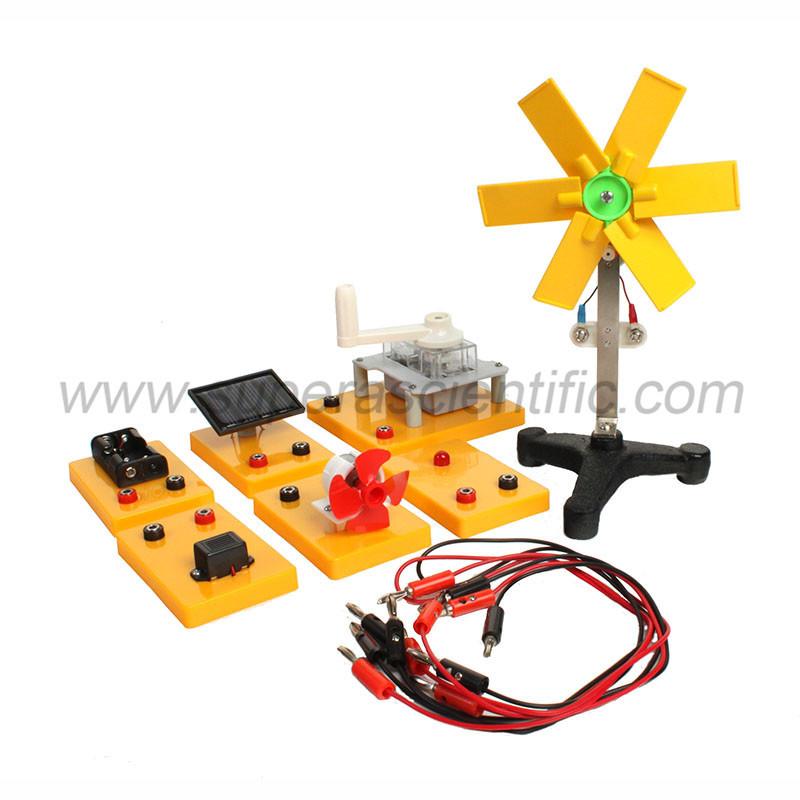 2012 Energy Conversion Kit
product Overview:
---
This Kit includes several devices for generating and using electrical energy, letting you demonstrate the conversion of energy between different forms. Includes four devices for generating electricity; hand generator (mechanical motion) volt potential 110, Phase 1, battery holder (chemical energy) battery not included, a solar cell (light energy) and windmill (wind energy), and three devices for using electrical energy; LED (generating light), Motor (generating motion), and Buzzer (generating sound). A set of connector cords with alligator clips connect devices to each other in appropriate combinations.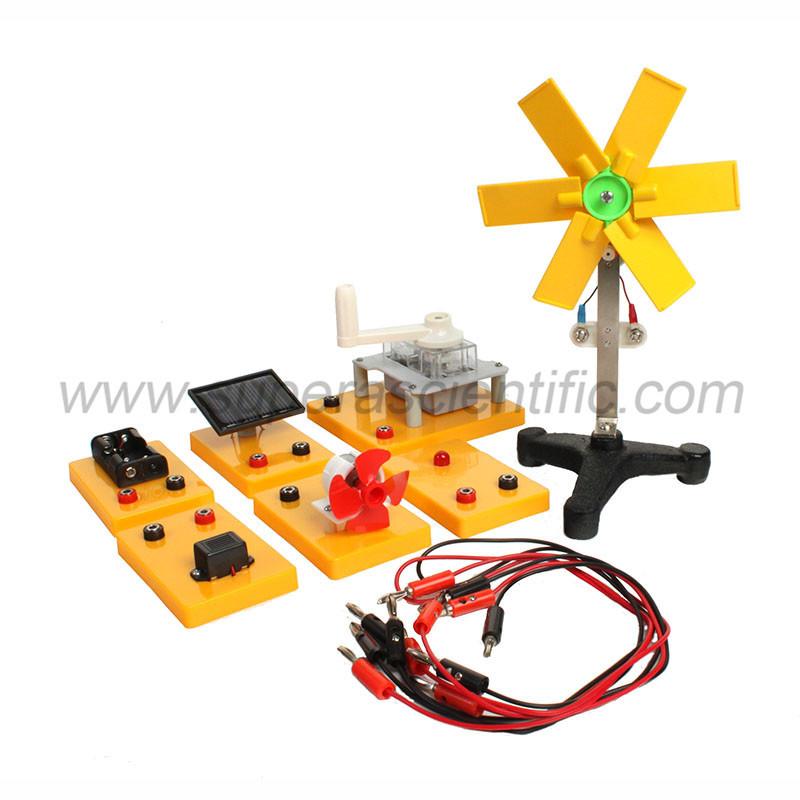 We have 70 skillful operators, 5 machine mechanics and 31 quality inspectors, total annual output capacity in design can reach 130 millions sets.
Customer message
Our team has been and will continue to be committed to science education industry to provide quality products at competitive prices and good services to our clients all over the world.