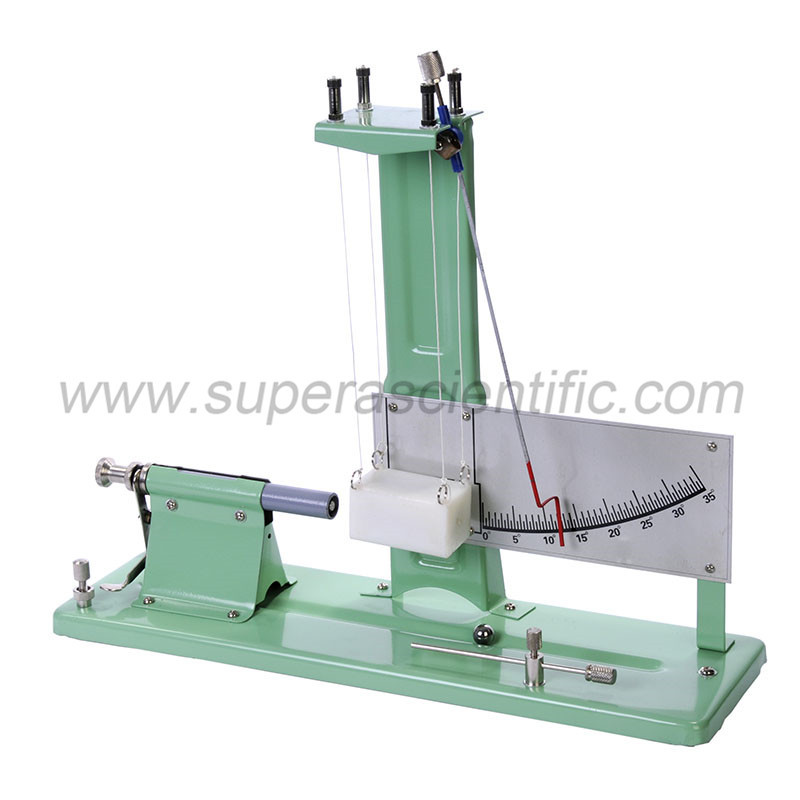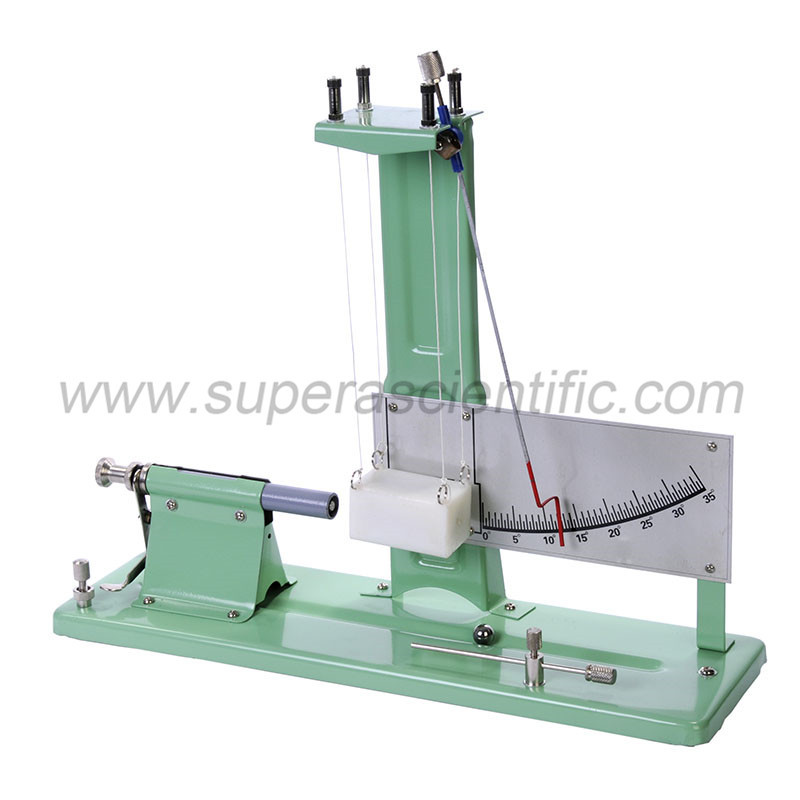 1600-4 Ballistic Pendulum Apparatus
product Overview:
---
Great for demonstrating the Law of Conservation of Momentum and Trajectory! The unit uses a nylon pendulum with a tapered rubber insert. Both pendulum and base have leveling screws. The spring-loaded gun has a self-locking trigger and rubber bumper to prevent damage on impact. The scale is marked in degrees and is registered by a counter-weighted needle that remains in place at the height of the arc.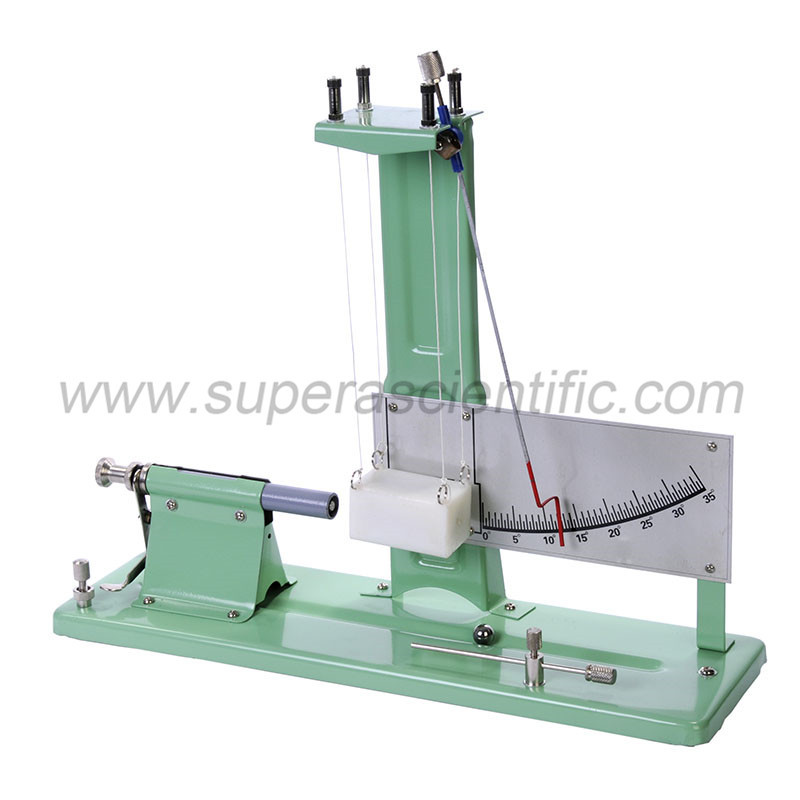 We have 70 skillful operators, 5 machine mechanics and 31 quality inspectors, total annual output capacity in design can reach 130 millions sets.
Customer message
Our team has been and will continue to be committed to science education industry to provide quality products at competitive prices and good services to our clients all over the world.