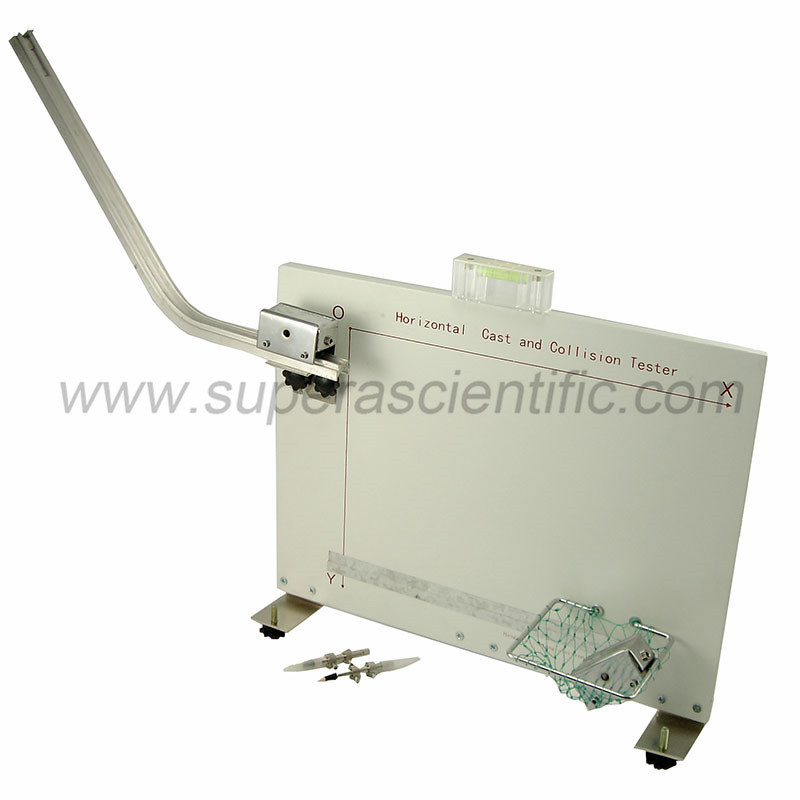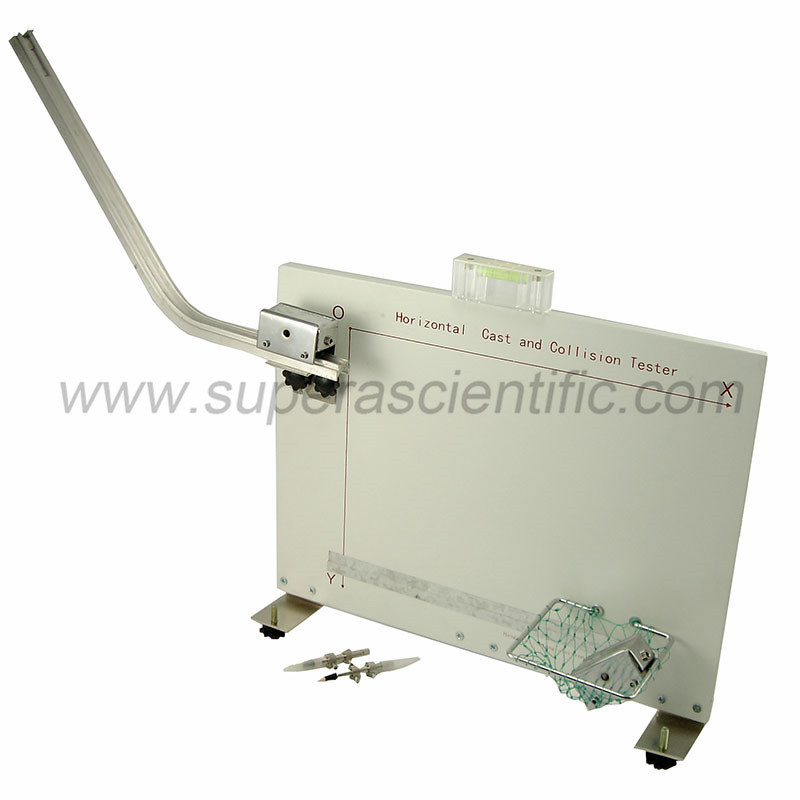 1889 Horizontal Cast and Collision Tester
product Overview:
---
Here is a unique way to study horizontal and vertical motion, conservation of energy, and momentum! A track mounted to a vertical board directs one or two carts, casting them into a free fall. The angle of the track is easily adjustable. A pen projecting from the back side of the carts marks the path of the cart as it falls. The pen can be refilled with any standard ink. The graph paper is held in place with magnetic strips, which enables you to quickly replace it for the next student's use. Weights can be added to the carts to study the effects of increased mass on momentum.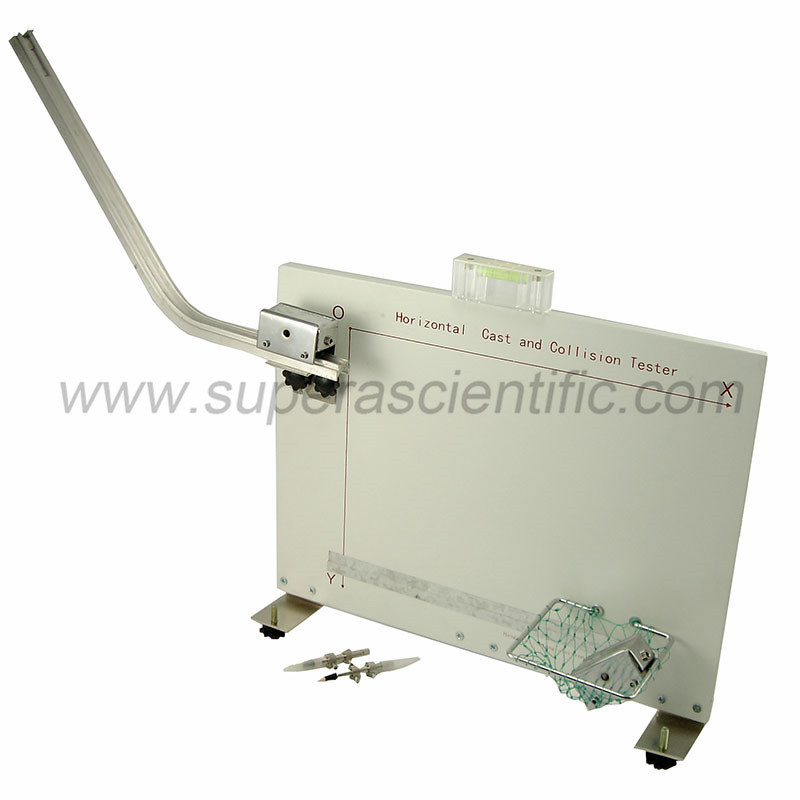 We have 70 skillful operators, 5 machine mechanics and 31 quality inspectors, total annual output capacity in design can reach 130 millions sets.
Customer message
Our team has been and will continue to be committed to science education industry to provide quality products at competitive prices and good services to our clients all over the world.