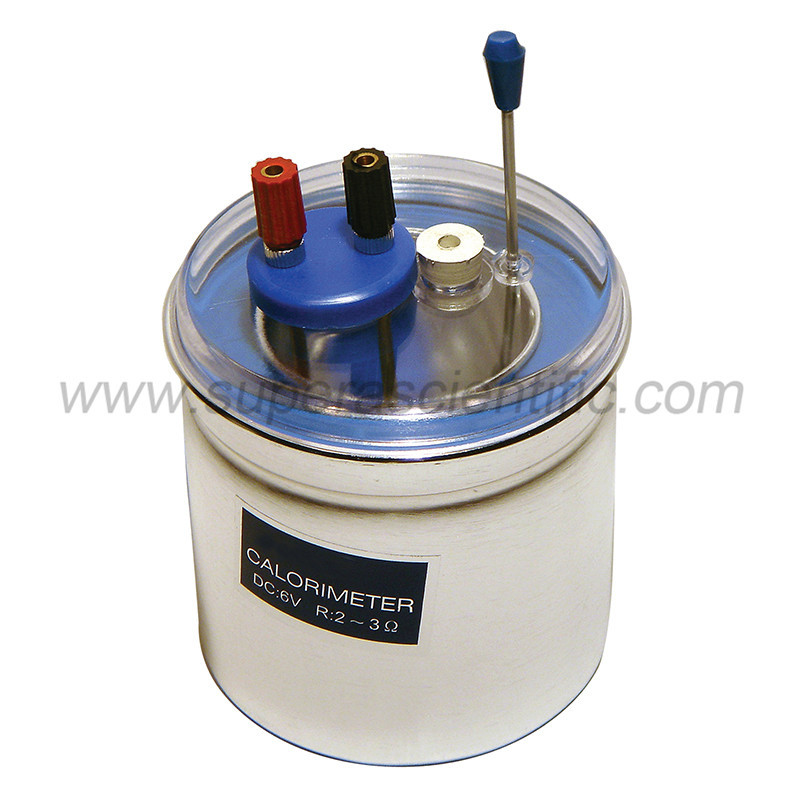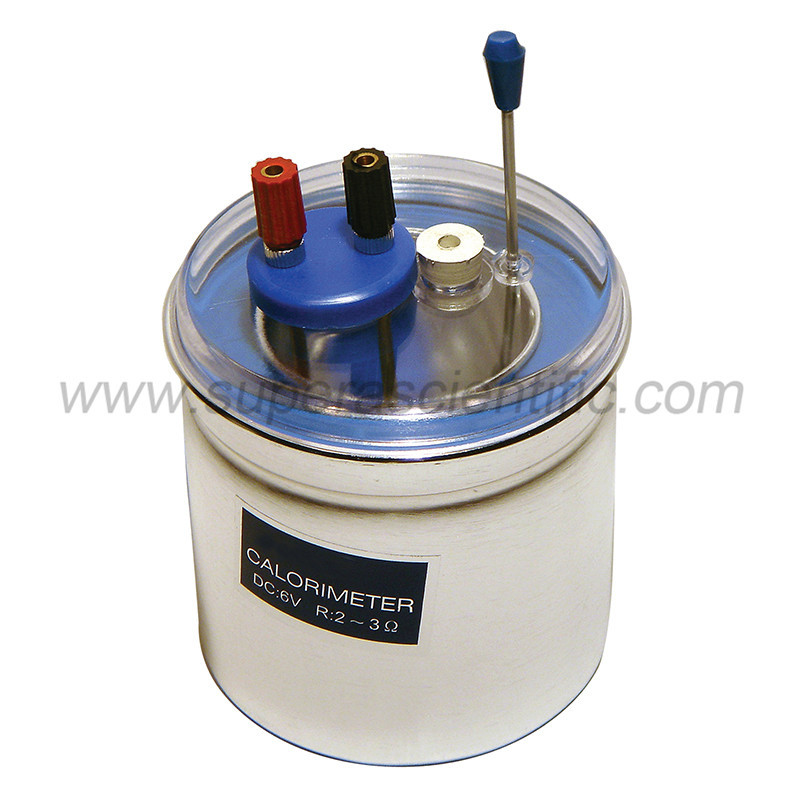 304-2 Calorimeter - Electric
product Overview:
---
The cover of the electric calorimeter contains a mounted heating coil of about 1.5 ohms resistance with standard binding posts for electrical connections. When connected to a 6-volt battery, this coil will cause a temperature rise of about 5 degrees centigrade in 10 minutes. The unit is designed to help students determine the electrical equivalent of heat. The supporting posts and coil are coated to prevent electrolysis. It is provided with an insulated handle, stirrer, and a single-hole rubber stopper. 4" x 4" x 7"; 0.34 lb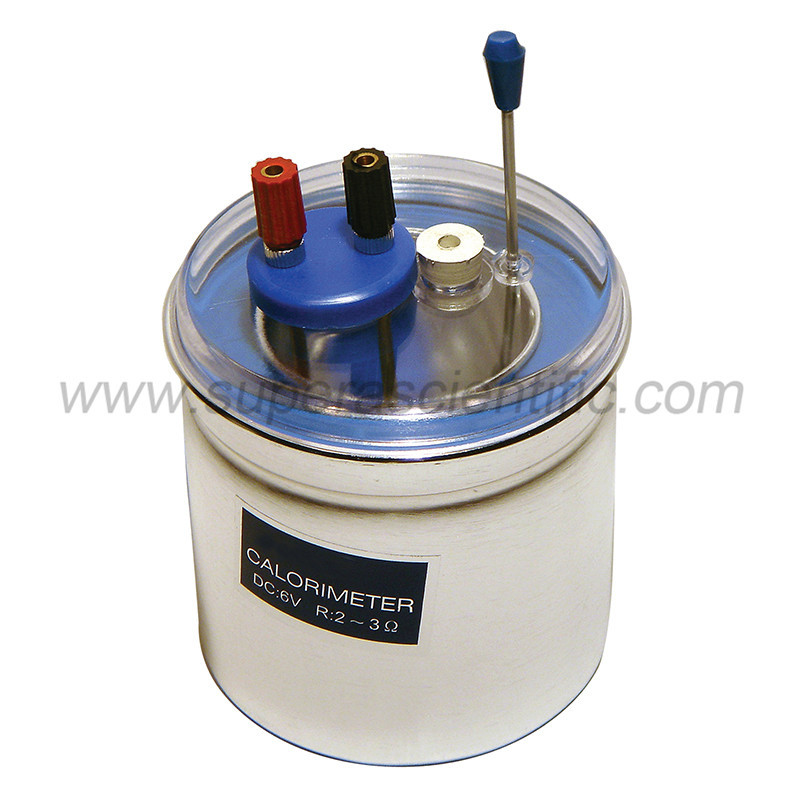 We have 70 skillful operators, 5 machine mechanics and 31 quality inspectors, total annual output capacity in design can reach 130 millions sets.
Customer message
Our team has been and will continue to be committed to science education industry to provide quality products at competitive prices and good services to our clients all over the world.