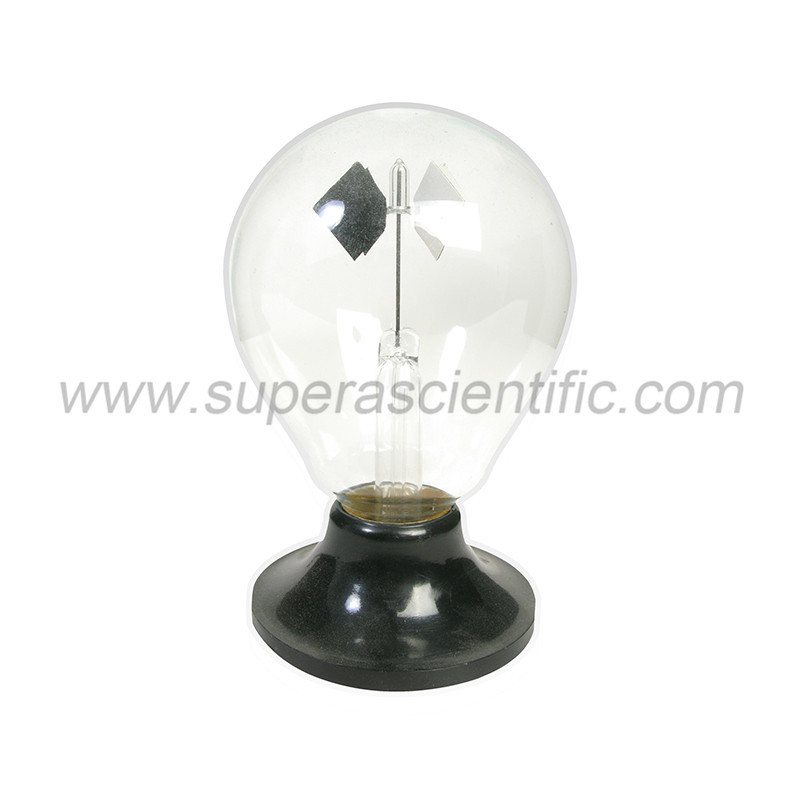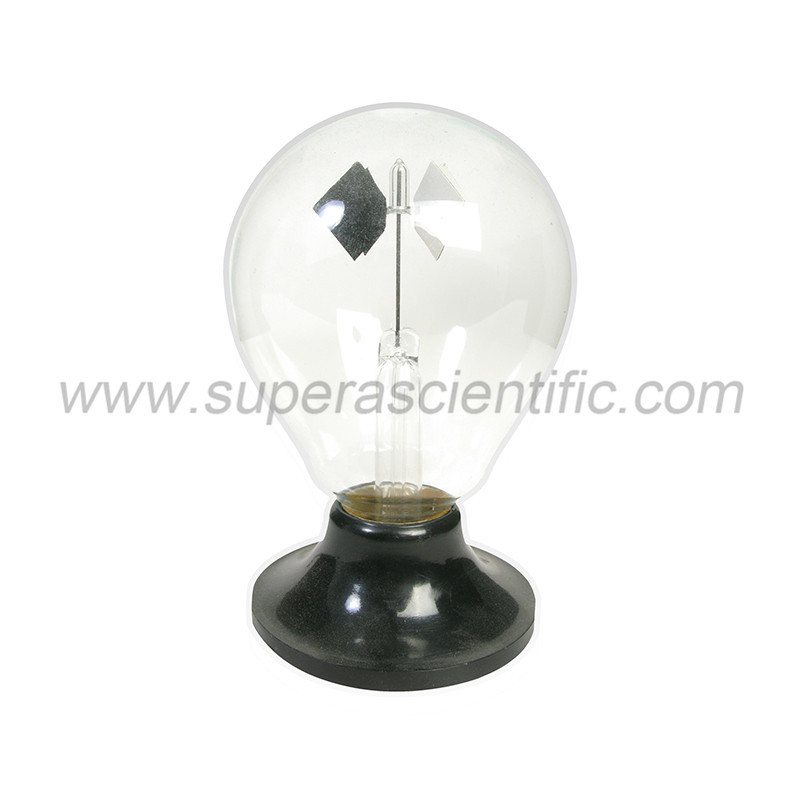 1113 Radiometer
product Overview:
---
Perhaps the best and most reliable way to demonstrate radiant heat! Partially evacuated glass bulb contains spinner with four vanes, blackened on one side, silvered on the other. Turns 3,000 revolutions a minute in sunlight. Will also turn under an incandescent lamp (100 watts or more). The stronger the wattage, the faster it will turn. Detects and demonstrates energy of heat radiation.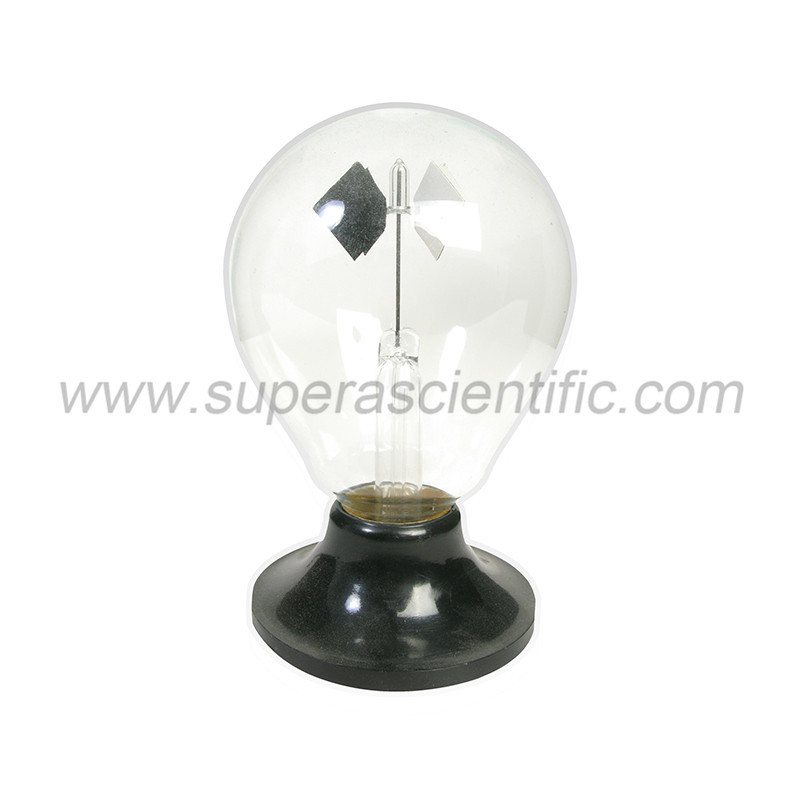 We have 70 skillful operators, 5 machine mechanics and 31 quality inspectors, total annual output capacity in design can reach 130 millions sets.
Customer message
Our team has been and will continue to be committed to science education industry to provide quality products at competitive prices and good services to our clients all over the world.