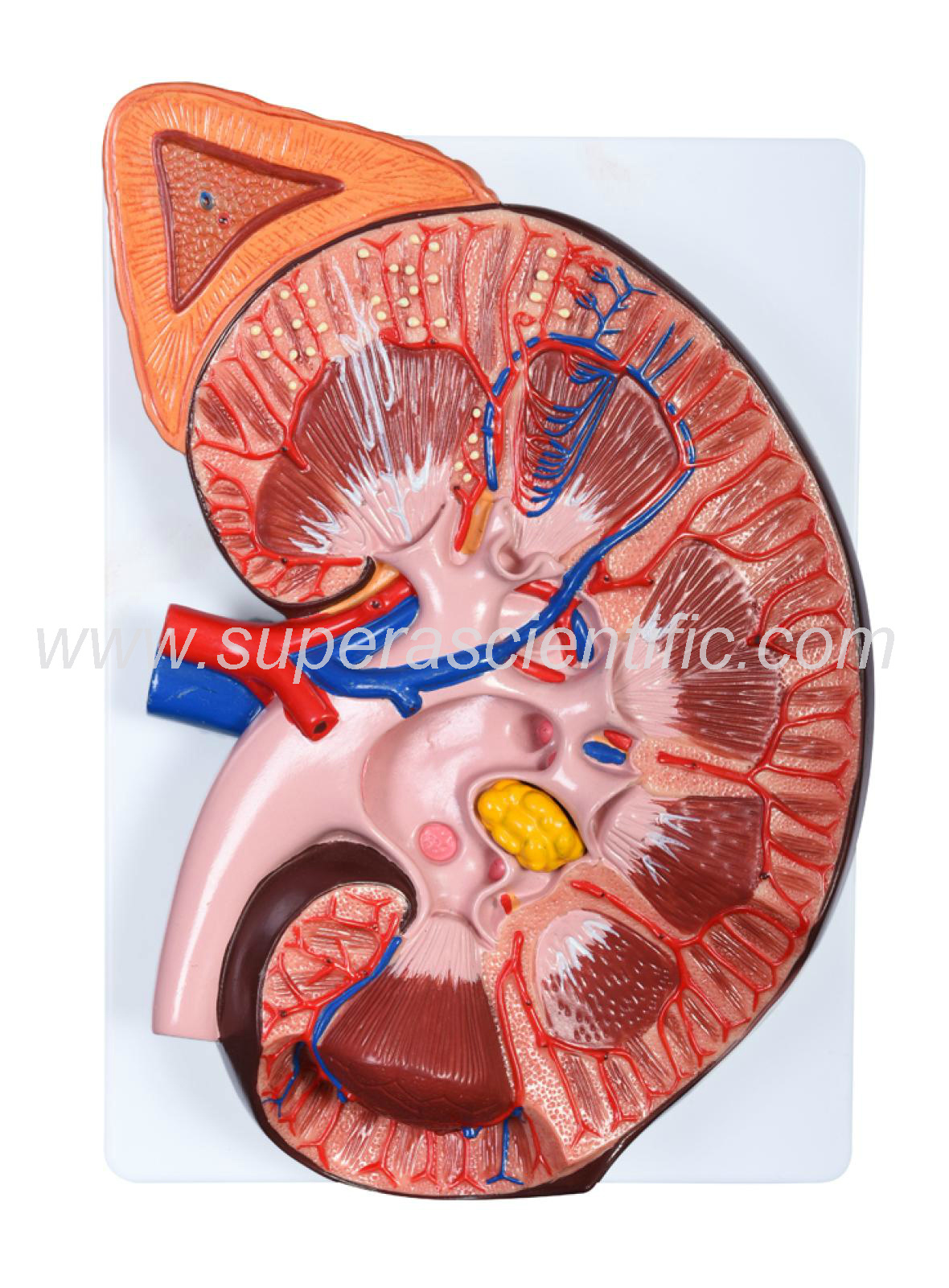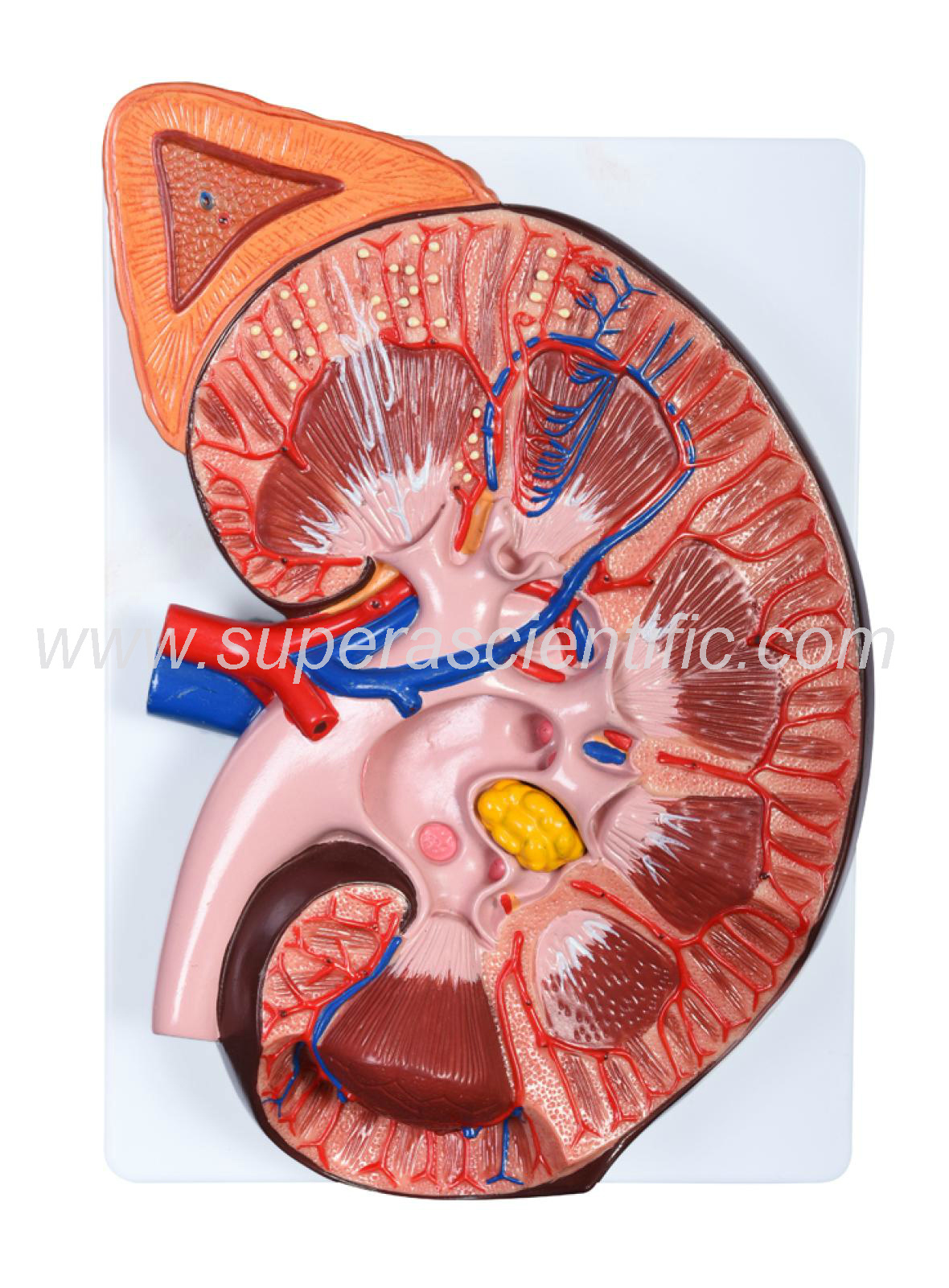 SA-310-4 Enlarged Kidney Model 1 Part
product Overview:
---
This model shows 3 times enlarged of the kidney, with drenalglands, 2 components, showing the renal cortex, renal edulla,proximal convoluted tubule, distal convoluted tubule,medullaryloop, collecting duct, and papillary duct, alyces renales minors, calyces renales majors , renal pelvis, ureter, interlobular artery,vein, renal artery, vein and renicapsule.
Packing:
9pcs/carton,58x37x29cm,10kgs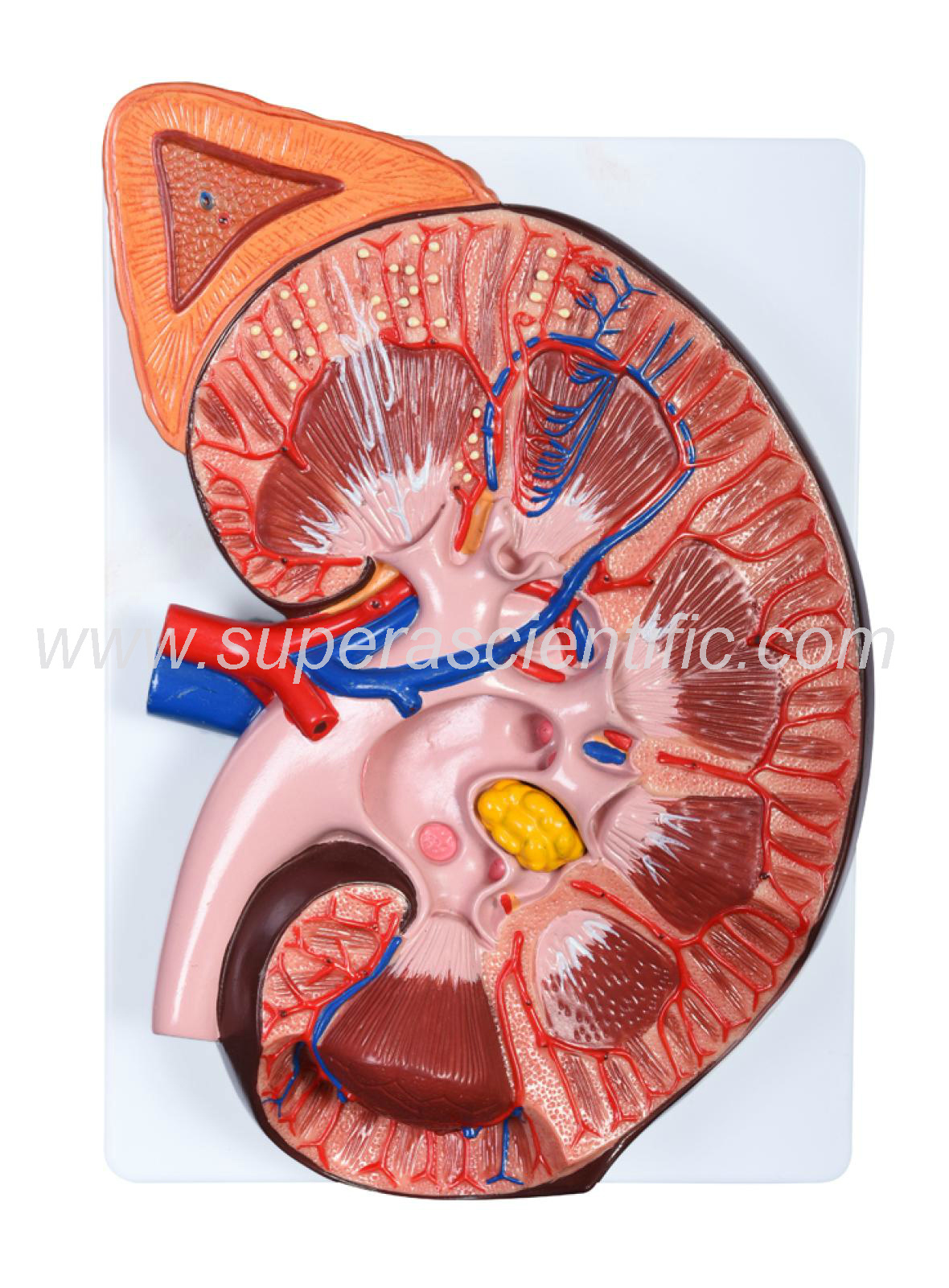 We have 70 skillful operators, 5 machine mechanics and 31 quality inspectors, total annual output capacity in design can reach 130 millions sets.
Customer message
Our team has been and will continue to be committed to science education industry to provide quality products at competitive prices and good services to our clients all over the world.