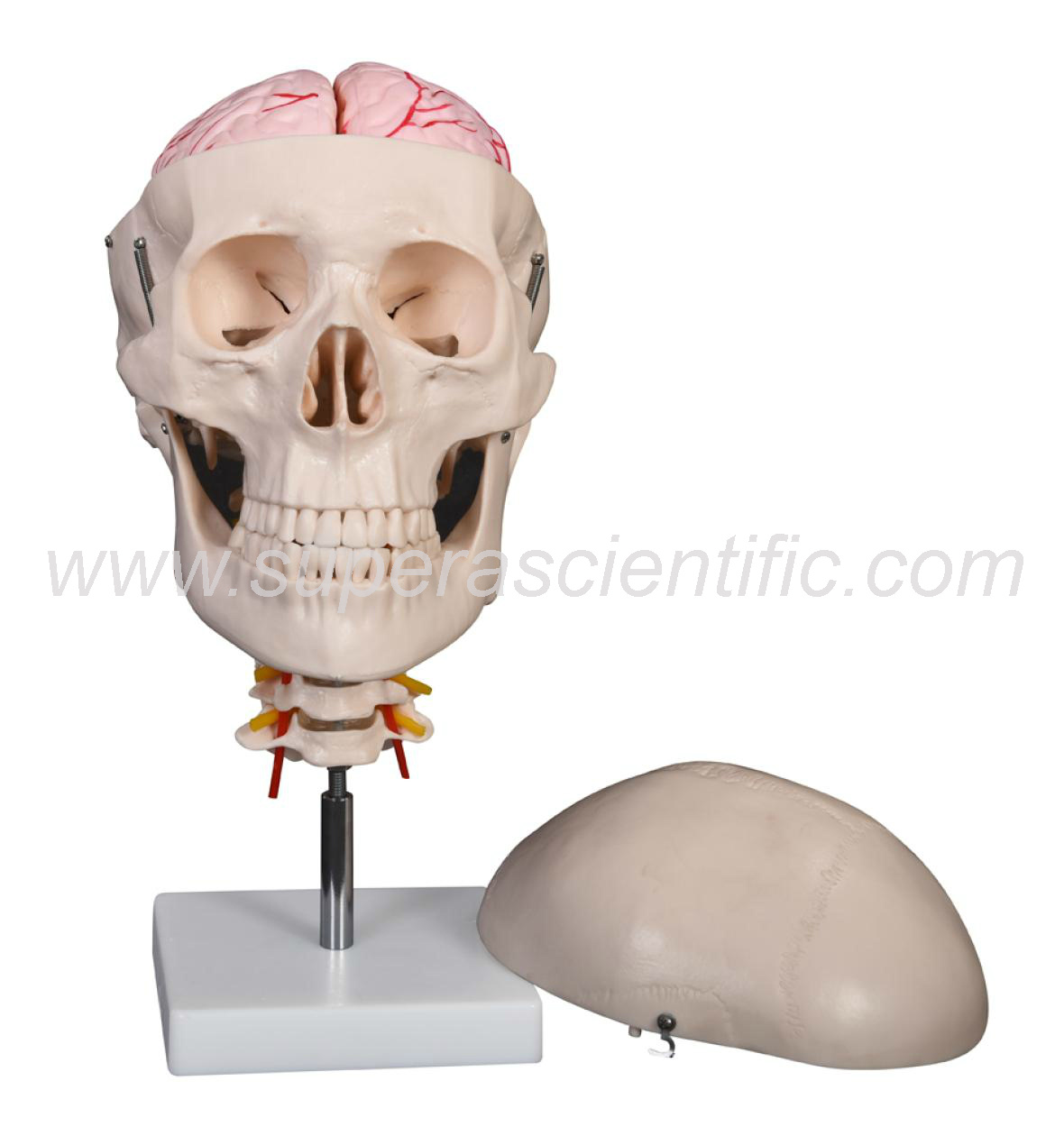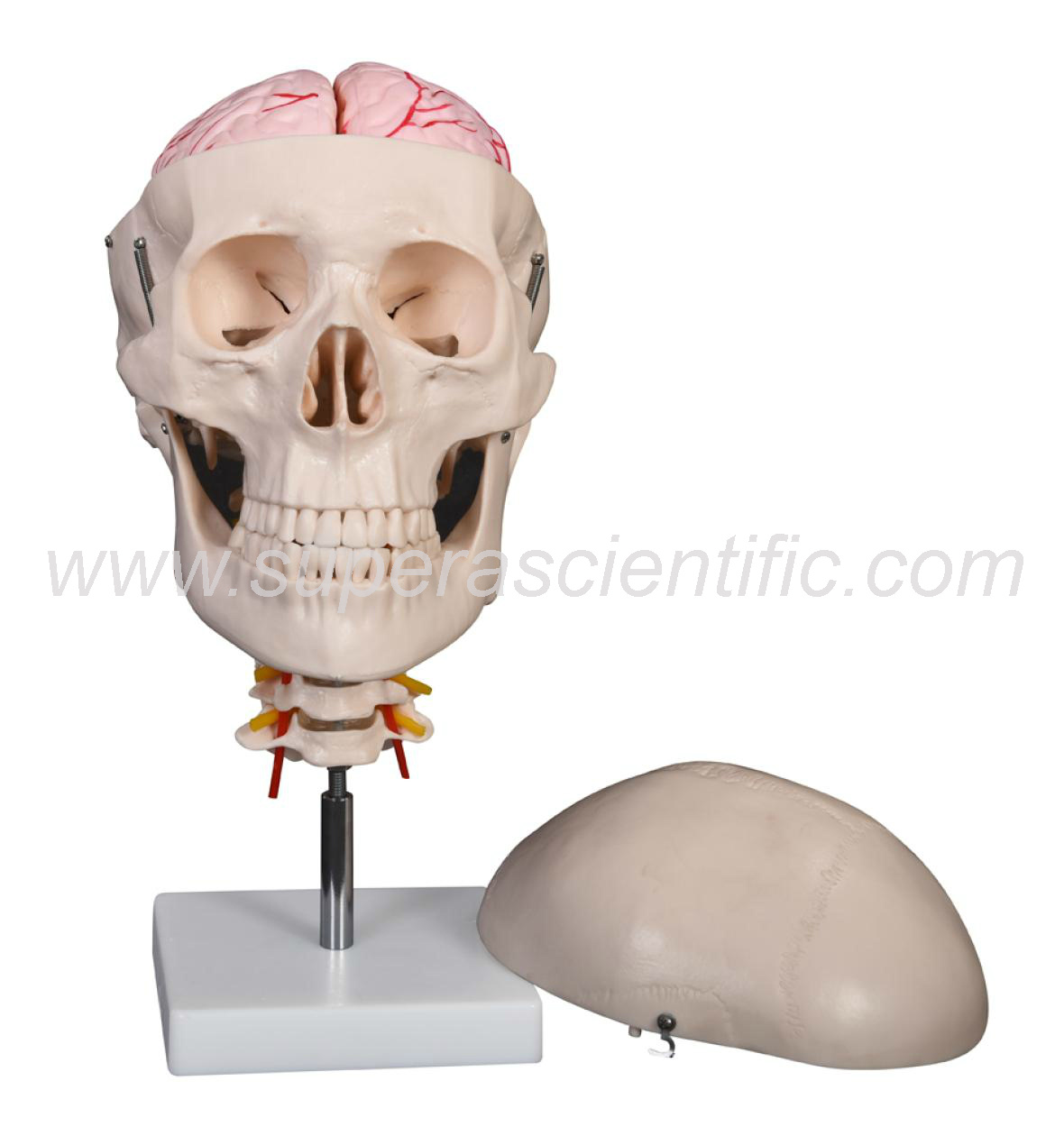 SA-135E Skull with 8 parts Brain and Cervical Spine
product Overview:
---
This model consists of the skull and 7 cervical vertebrae, with the cervical vertebral artery, with a base, as well as display the posterior brain, spinal cord, cervical nerve, vertebral ertery,basilar artery and posterior cerebral artery, and on this basis,there are 8 sets of cerebral artery models, which can be divided into anterior lobe and parietal lobe, temporal lobe and occipital lobe, Brain stem and cerebellum.
Packing:
10pcs/carton, 74x43x29cm, 20kgs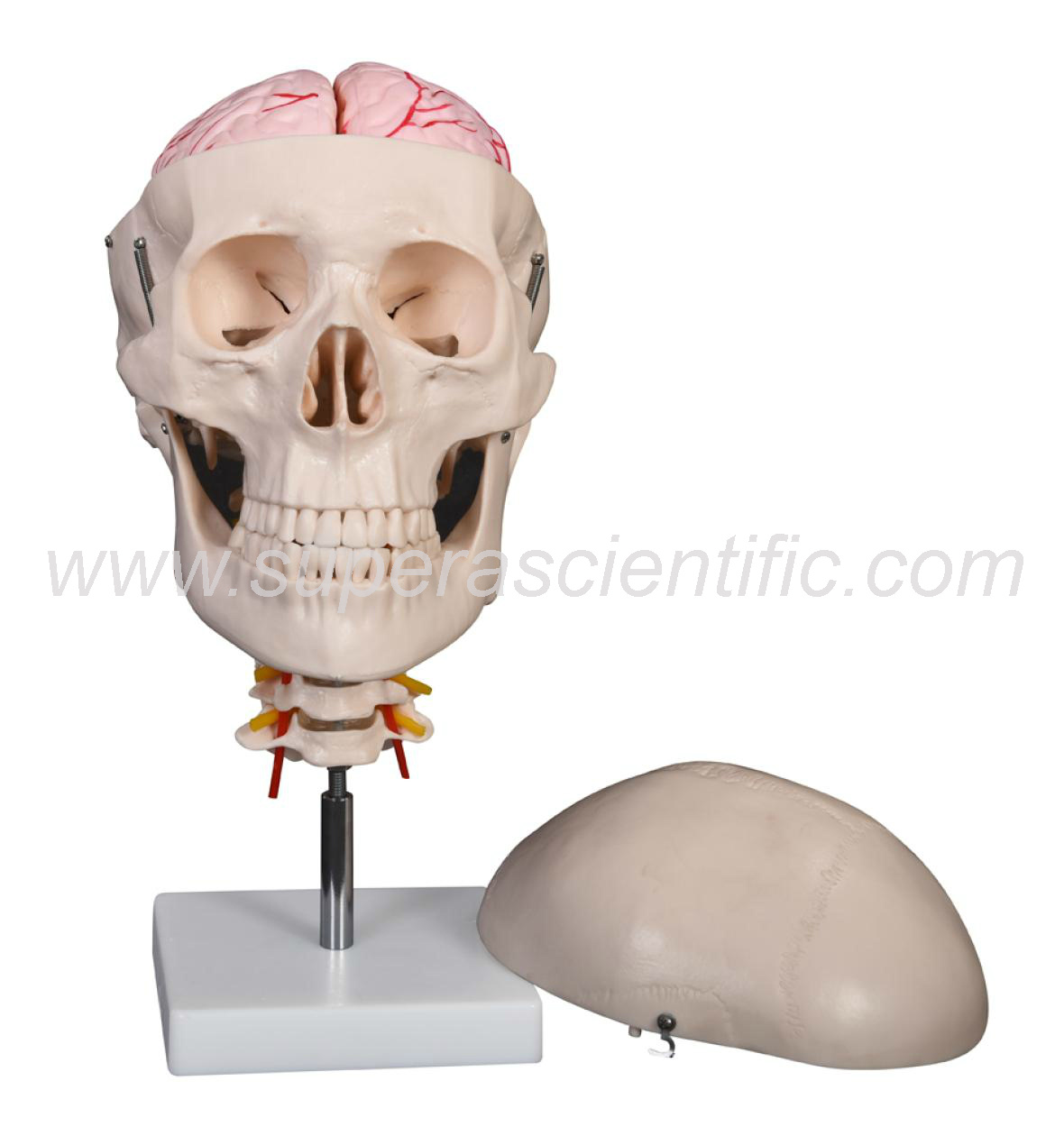 We have 70 skillful operators, 5 machine mechanics and 31 quality inspectors, total annual output capacity in design can reach 130 millions sets.
Customer message
Our team has been and will continue to be committed to science education industry to provide quality products at competitive prices and good services to our clients all over the world.