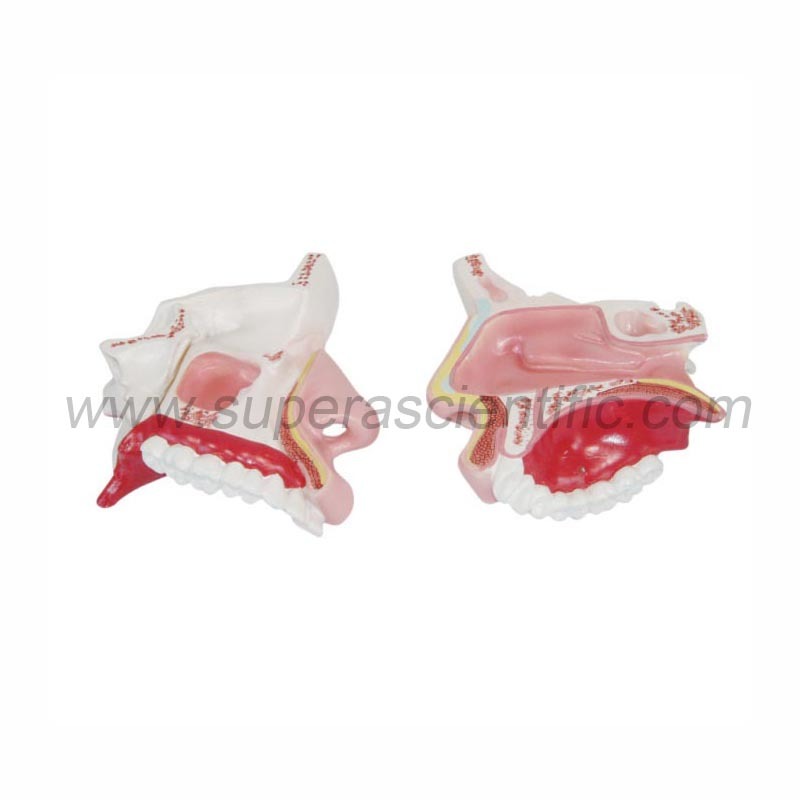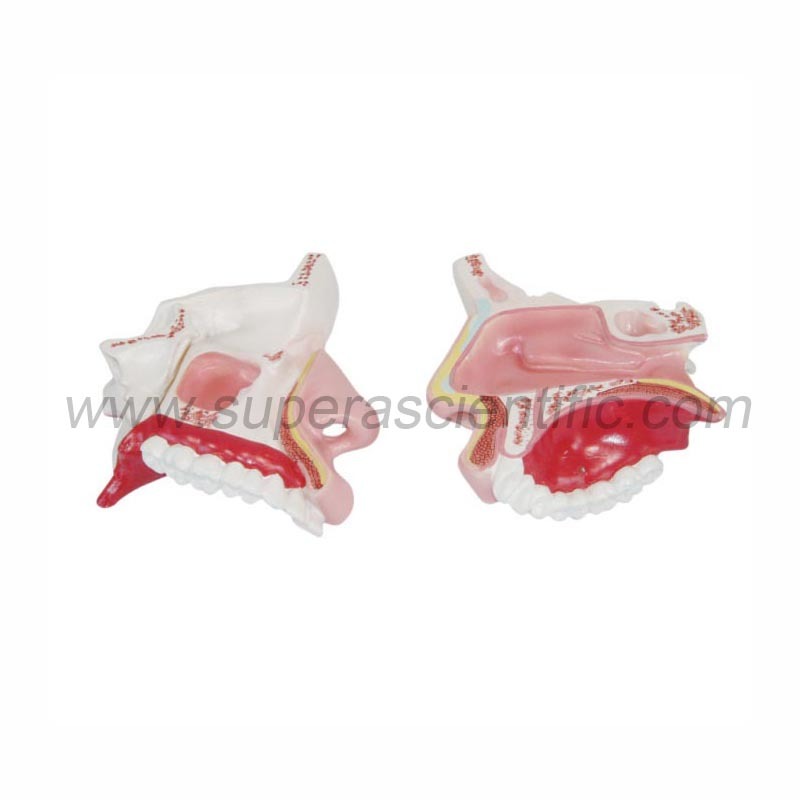 SA-309 Nasal Cavity
product Overview:
---
This model shows the external and internal structures of the nasal cavity.
1. External nose: shows the section of the nasal bones and cartilages.
2. Nasal cavity: on the lateral nasal wall show the superior, middle and inferior nasal chonchae project medially into the nasal cavity forming the superior, middle and inferior nasal meatuses.
3. Paranasal sinuses: shows the frontal, sphenoid and maxillary sinuses. Magnified 1/2 the natural size. Made of PVC.
Packing: 20pcs/carton, 63x28x20cm, 6kgs
We have 70 skillful operators, 5 machine mechanics and 31 quality inspectors, total annual output capacity in design can reach 130 millions sets.
Customer message
Our team has been and will continue to be committed to science education industry to provide quality products at competitive prices and good services to our clients all over the world.