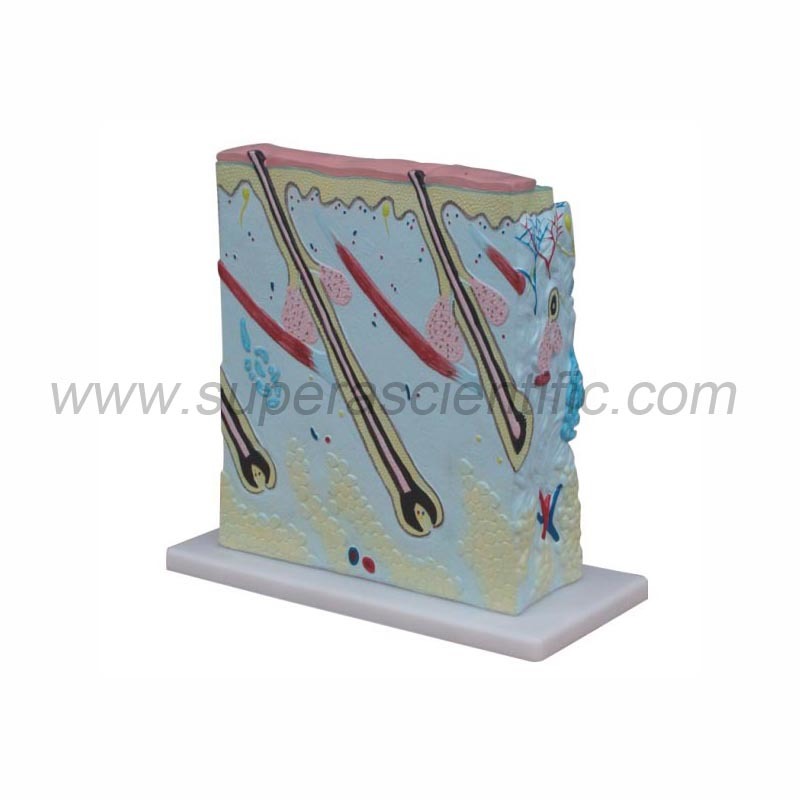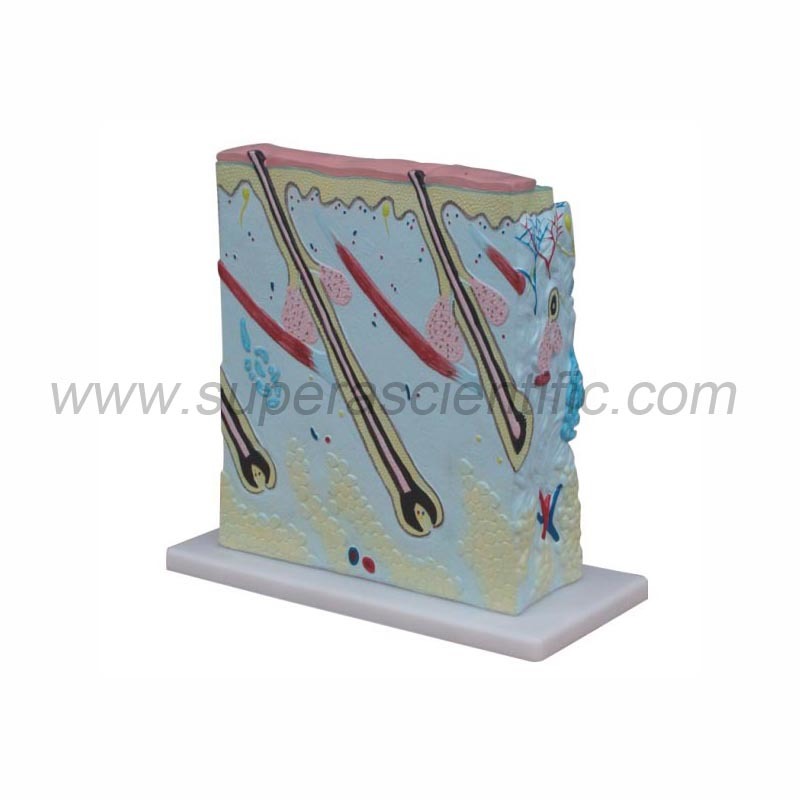 SA-313 Enlarged Skin Model
product Overview:
---
A greatly enlarged (105 times) cross sectional view of the human skin showing three layers and a close-up view of a hair follicle, sweat gland, fatty tissue and more. Front, side and back view. Not dissectible. The model shows the structures of the human scalp as follows: 1. Structure of the skin: epidermis, dermis, hypodermis. 2. Appendages of the skin : the sweat glands, the sebaceous glands, the hairs. 3. Blood vessels and nerves of the skin. Mounted on a plastic base. Size: 27x10x31CM.
Packing: 5pcs/carton, 88*38*38cm, 10kgs
We have 70 skillful operators, 5 machine mechanics and 31 quality inspectors, total annual output capacity in design can reach 130 millions sets.
Customer message
Our team has been and will continue to be committed to science education industry to provide quality products at competitive prices and good services to our clients all over the world.