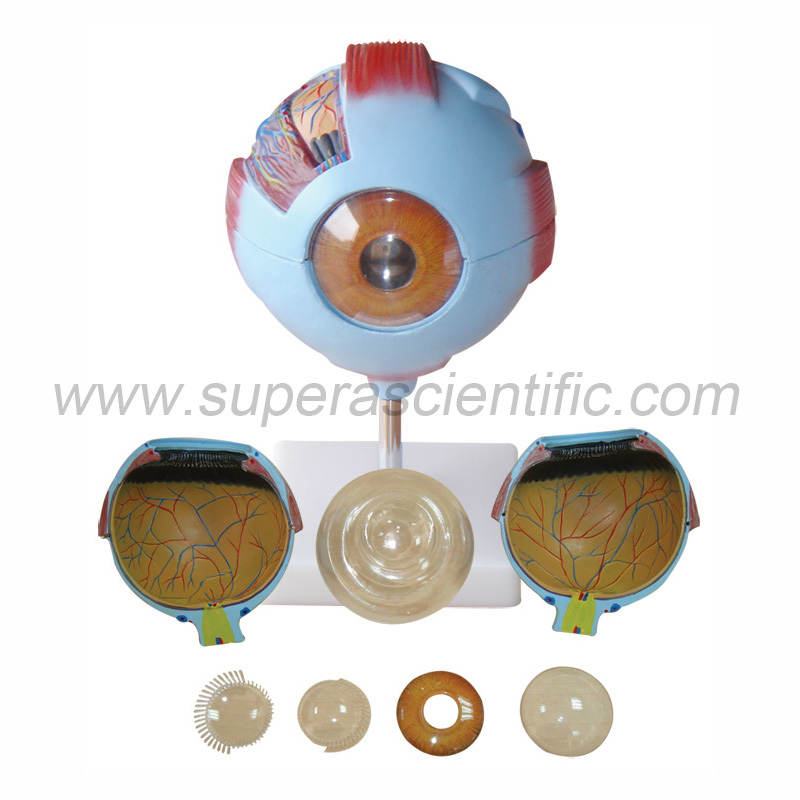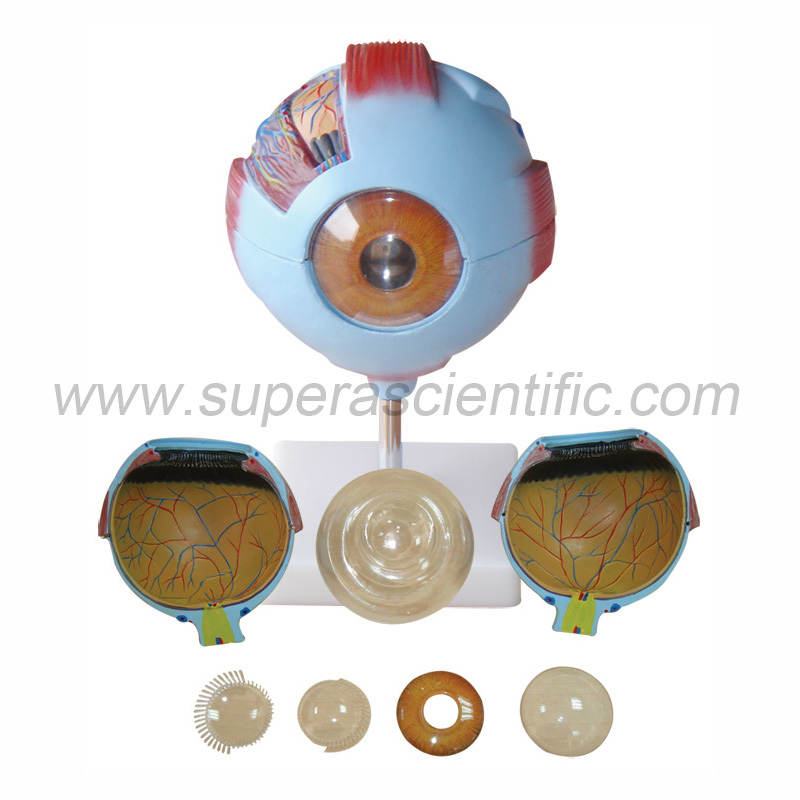 SA-316 Giant Eye Model
product Overview:
---
The different parts of the eyeball model are detachable to show the following structures. 1. Tunica external: showing cornea and sclera with attachments of ocular muscles and optic nerve. 2. Tunica media: showing the iris, the ciliary body and the chorioid. 3. Tunica internal is retina. 4. Refraction media: showing the lens and the vitreous body. 6 times enlarged. On stand.
Packing: 18pcs/carton, 53x39x55cm, 22kgs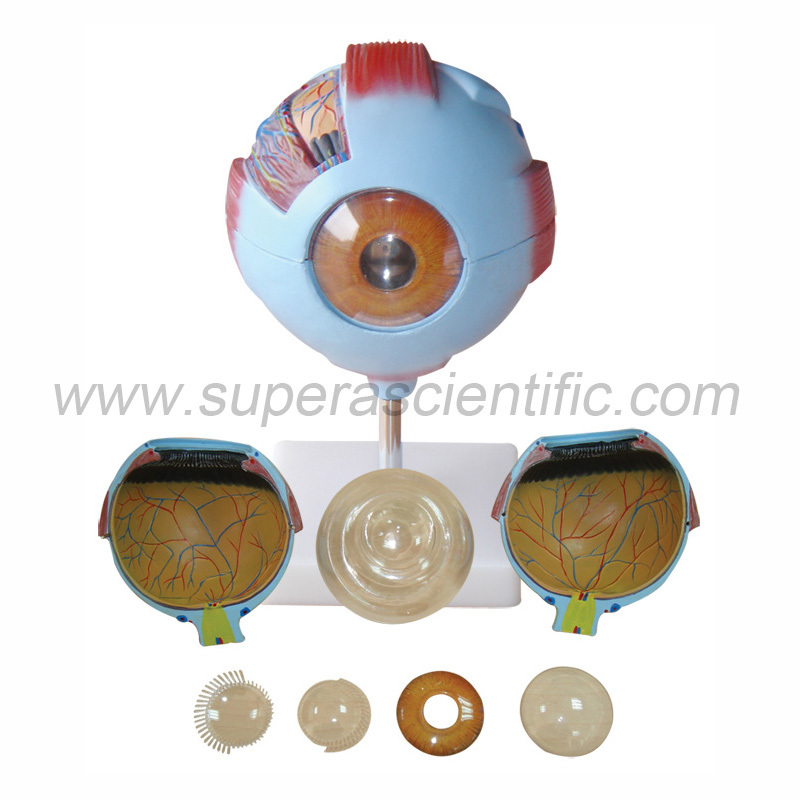 We have 70 skillful operators, 5 machine mechanics and 31 quality inspectors, total annual output capacity in design can reach 130 millions sets.
Customer message
Our team has been and will continue to be committed to science education industry to provide quality products at competitive prices and good services to our clients all over the world.