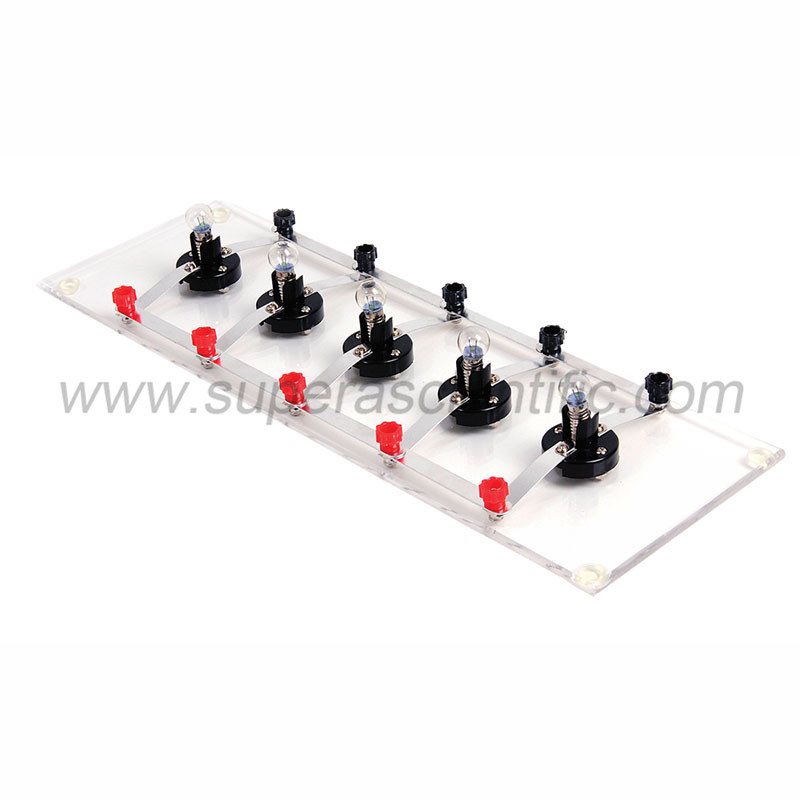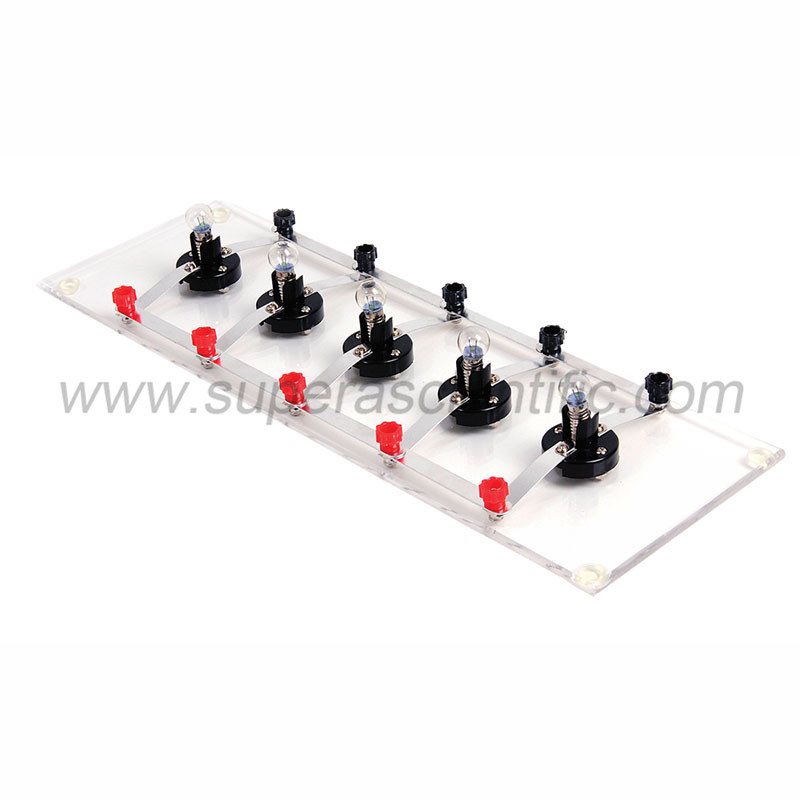 1200-14 Five Lamp Economy 5"x15"
product Overview:
---
Parallel and series circuits are demonstrated using these easily convertible lamp boards. Mini receptacles are mounted on a clear acrylic base. Buss bars connecting the receptacles allow for quick changing from parallel to series and many combinations of the two. Instructions are included.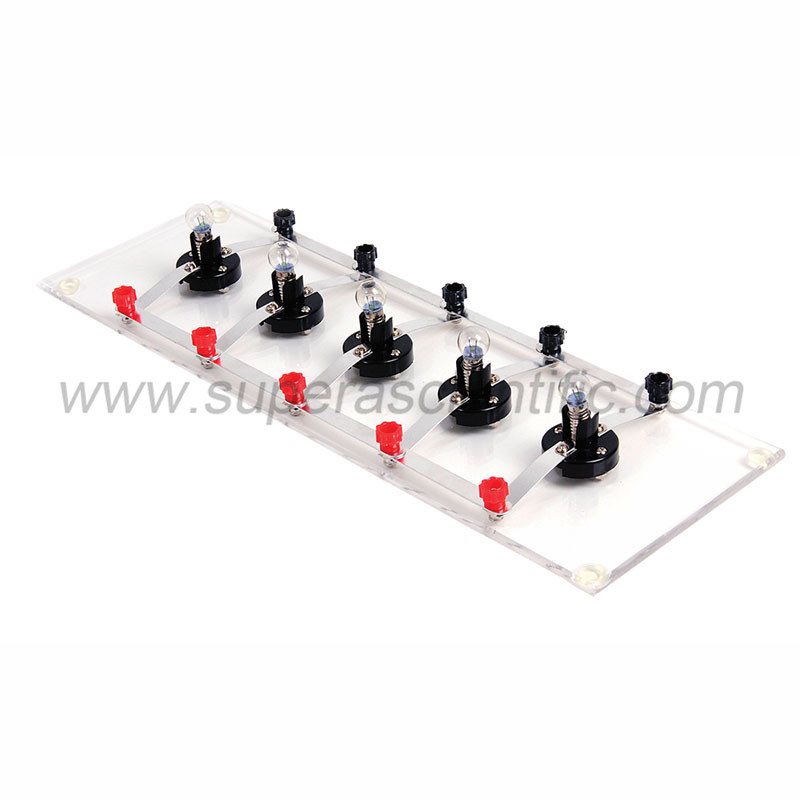 We have 70 skillful operators, 5 machine mechanics and 31 quality inspectors, total annual output capacity in design can reach 130 millions sets.
Customer message
Our team has been and will continue to be committed to science education industry to provide quality products at competitive prices and good services to our clients all over the world.