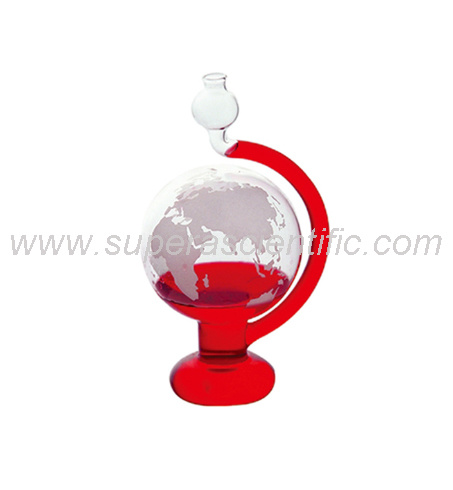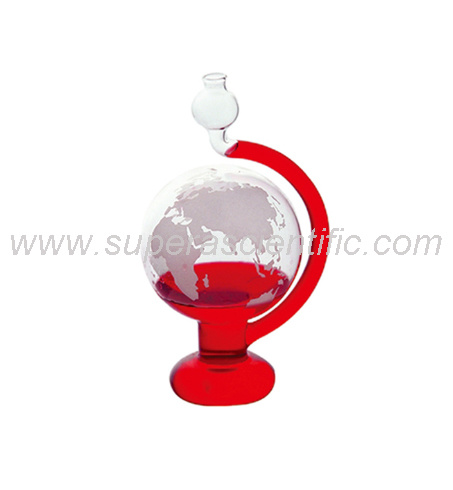 ES-308 Weather Globe Desktop Storm Glass Barometer
product Overview:
---
Indicates changes in air pressure quickly and accurately. The ball is filled with colored distilled water. Once filled the air trapped inside the ball is no longer subject to variations in atmospheric pressure. The liquid in the indicator tube, however, remains open to the atmosphere and is directly affected by atmospheric pressure. When atmospheric pressure rises, the liquid in the indicator tube is pushed down and an improvement in the weather can be anticipated. When air pressure falls, the greater pressure inside the ball causes the liquid in the indicator tube to rise, indicating that a deterioration in weather (storm) can be expected.
Sizes available for selection ( height ): 10cm, 13cm, 15cm, 17cm, 20cm, 25cm
Color choices of liquid: red, blue, green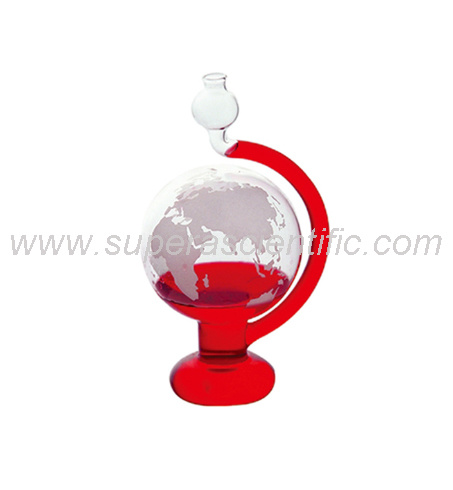 We have 70 skillful operators, 5 machine mechanics and 31 quality inspectors, total annual output capacity in design can reach 130 millions sets.
Customer message
Our team has been and will continue to be committed to science education industry to provide quality products at competitive prices and good services to our clients all over the world.